Show Your Love With A Personalized Gift This Valentine's Day
With Valentine's Day just around the corner, it's time to let that someone special in your life know just how much they mean to you. Of course, that's often easier said than done, isn't it? Trying to express your love in a single gift is a mighty big task!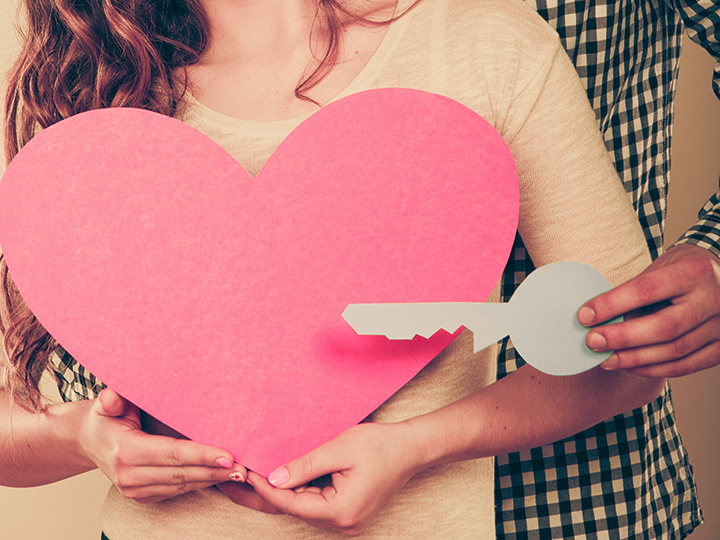 Overpriced Chocolates and Flowers Anyone?
Sure, you could go with the traditional (read - disposable) Valentine's Day presents - chocolates and roses. These old reliable standards are guaranteed to let your sweetheart know that yes, you can indeed read a calender, and yes, you're aware of the fact that it's Valentine's Day, but let's face it - impersonal, cookie-cutter presents seem awfully generic, don't they?
And lets not forget about all the crazy price-gouging and Valentine's Day inflation that's all too common this time of year. Those run-of-the-mill roses? You can be sure they'll cost at least double what they normally go for if you swing by your local florist on February 14th. Same goes for chocolates too - you'd think those things were stuffed with gold at the prices retailers ask for them!
Even if you decide to break your budget and make sure to pick out a special flavor of chocolate, buy an extra-big bouquet of roses, or splurge and get both, the fact is that millions of couples across the country will be exchanging those exact same gifts on February 14th.
That doesn't seem very thoughtful, or personal, now does it?
On the other hand, you could ditch the Valentine's Day gift altogether and plan a special romantic dinner together at your favorite restaurant - and share your evening with a bunch of strangers eating over-priced food from a set menu where the only choices are soup, or salad.....
Thankfully, there are some affordable personalized Valentine's gifts that hit all the right marks - they're meaningful, completely unique and unexpected, and they'll last through a lifetime of Valentine's Days!
So, what are these perfect Valentine's gifts? Wood family signs and family established signs!
Available in a huge variety of styles, shapes and colors, wood family signs are a wonderful way to show your love to anyone who is special in your life - your husband, wife, parents, kids, or grandparents!
The Real History of Valentine's Day
That's right, Valentine's Day isn't just about romance - it's all about affection, love, and devotion. In fact, the origins of this holiday are anything but loving. The story goes that St. Valentine was a Roman Priest who was imprisoned, tortured, and eventually crucified on February 14, 269 AD.
Valentine believed in marriage, and helped couples marry in secret, because the rulers at the time, Emperor Claudius the Second, actively discouraged romance and Christian marriage. Emperor Claudius believed that married men made poor soldiers due to the fact that they wouldn't fight to the death for fear of leaving behind a widow.
The Catholic Church later acknowledged Valentine as a martyr of the church, and has since made St. Valentine the Patron Saint of couples, happy marriages, love, and lovers, and in doing so, helped to give rise to the popular holiday we now celebrate every year.
Give Personalized Valentine's Gifts This Year
This February 14, why not think 'beyond the bouquet' and order completely unique, custom-made wood family signs or family established signs for those who are near and dear to you? These signs are perfect for anyone - your wife, your husband, or anyone who's extra-special in your life!
Available for less that what'd you'd spend on a meal out and a mediocre bottle of champagne, these affordable, head-turning gifts are sure to make this Valentine's Day one they'll remember forever - because isn't that what true love is all about?