Bridesmaids Gifts - Finding the Perfect Gifts for Bridesmaids
The tradition of giving gifts to the special women in your life never gets old. Although your big day is about you and your husband-to-be, your bridesmaids will be standing by your side and giving them a bridesmaid gift shows them your love and appreciation for being a part of your wedding. Whether you create a handmade gift box or buy personalized picture frames to commemorate the day, your friends will appreciate the gifts that will remind them of your special day for years to come.
Monogrammed Robes
One of the most popular bridesmaid gifts is a personalized robe to wear the morning of the wedding. Wearing a normal shirt or sweatshirt the day of the wedding risks messing up the perfectly styled hair and makeup of your bridesmaids. Instead of ruining the look of your bridesmaids, buy yourself and your bridesmaids personalized robes. Not only does wearing these robes prevent messing up your perfectly styled hair and smudging your makeup, but it gives you a fun opportunity for a photo-op. Whether everyone's robes have your future initials to help remember the day or each with their own initials with 'Bridesmaid' embroidered on the back, your bridesmaids will thank you for a cute, yet useful gift.
Jewelry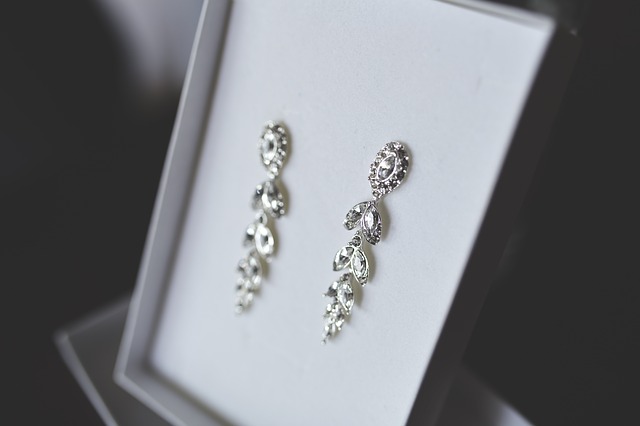 Jewelry is another practical wedding-day bridesmaid gift. The jewelry you give your bridesmaids as a gift could easily be the matching jewelry they should wear for the wedding. It could be a necklace, earrings, bracelets, or a set of all three. Your bridesmaids will be thankful they don't need to worry about trying to find the right jewelry for your big day. The jewelry you get for your bridesmaids doesn't have to be wedding-day specific, though. A personalized locket, best friend bracelet, or other jewelry will be just as loved and appreciated as wedding-day jewelry.
Personalized Picture Frames
Everyone loves having their picture taken at weddings because they are dressed to the nines and looking their best. Give your bridesmaids somewhere to put memorable photos of your night by giving them personalized picture frames. Custom picture frames are a great gift for any occasion, and weddings are no exception. In fact, personalized wedding picture frames are extremely popular gifts for the newlyweds themselves. (Disclaimer: You'll probably receive at least one from your guests.) Personalized gifts can be tailored to each individual, or to the party as a whole. Get an extra-personalized frame for each bridesmaid, or give each bridesmaid the same personalized picture frame, with quotes, names, or dates.
Bag or Tote
Girls can never have too many purses, totes, or bags. Especially on your wedding day when your bridesmaids have to carry along their personal items for the day. A great bridesmaid gift idea is getting your ladies a special tote or bag for your big day to carry around their personal items such as makeup, hair accessories, snacks, phone charger, and anything else important to your wedding day. Make the gift even more functional by providing some of these items in the bags themselves. Bobby pins, deodorant, hair spray, all of the little things they may forget during the hustle and bustle of your wedding day. If you want to add a touch of love like with personalized wedding gifts, monogram their name onto the bag, or give each bridesmaid their own color.
Homemade Gift Box
Nothing says, "I love you" like a homemade gift. We learn that when we are young; when mom doesn't want to pay for a card at the store and tries to convince us to draw our own. Grab a small tote or box, and fill it up with anything from a mini-mimosa kit, to jewelry, or gift cards. Customize each box to a bridesmaid, or keep an even playing field and ensure everyone has the same or similar items. Either way, you can't go wrong with a homemade gift.
Bridesmaids' gifts have become an important staple of the modern wedding; something bridesmaids come to expect. Don't let down your ladies by not getting them a gift. Instead, give them a gift they won't forget like personalized or homemade gifts.